We Love ...
WLP is a UK business consultancy service that has enjoyed 25 successful years of helping business grow.
Cookies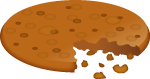 Cookies are small bits of text that are stored on your computer to enable services. Whenever you log in to a site, the site will set a cookie in your web browser. If you are interested in reading more about cookies, take a look
at this site
, which also tells you how to disable cookies.
What we use cookies for:
Comments – We only use cookies for the convienience of users. If you post a comment a cookie will be placed on your computer. The cookies are set so that once you have submitted a comment, your details will be prefilled next time.
Cookies can be disabled, but it does mean that comments won't work as expected.
Cookies that are set when you comment on our blog
These cookies will start like the examples below, though the ending string of letters and numbers will vary
| Name | Content | Expires |
| --- | --- | --- |
| comment_author_0b16bcbefd | the name you entered | 11 months |
| comment_author_email_0b16bcbefd | the email you entered | 11 months |
| comment_author_url_0b16bcbefd | the website you entered | 11 months |