We Love ...
WLP is a UK business consultancy service that has enjoyed over 25 successful years of helping business grow.
Cookies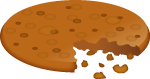 Cookies are small bits of text which are stored on your computer to enable services. Whenever you log into a site the site will set a cookie in your web browser. If your interested in reading more about cookies have a look at
wikipedia
.
What we use cookies for:
To see if your browser accepts cookies - WordPress sets a cookie to see if the browser allows cookies
Login – We only use cookies for the convenience of users. If you post a comment a cookie will be placed on your computer. The cookies are set so that once you have submitted a comment, your details will be prefilled next time. If you don't allow cookies comments may not work quite as expected.
Website stats – we use google analytics they tell us things like how many people have visited the site, what country they came from and what pages they visited. This helps us to make this website better. As part of that google analytics tries to set some cookies on your browser.
If you disable cookies comments won't work as expected and google analytics won't show us as useful results. Neither is going to end the world. The only other thing that may not work is if you try and use the contact form with cookies blocked you will fail the "is human" check because the form will assume you are a robot. Just call us or email us directly.
WordPress the CMS sets a cookie
| Name | Content | Expires |
| --- | --- | --- |
| wordpress_test_cookie | WP+Cookie+check | session |
Cookies that are set when you comment on our blog
These cookies will start like the examples below but the ending string of letters and numbers will vary
| Name | Content | Expires |
| --- | --- | --- |
| comment_author_0b16bcbefd | the name you entered | 11 months |
| comment_author_email_0b16bcbefd | the email you entered | 11 months |
| comment_author_url_0b16bcbefd | the website you entered | 11 months |
Cookies set by Google analytics
Tracking visitor numbers and what pages are visited most etc. The content will look something like the example but varies over time and from person to person. You can find out more about google analytics privacy and security policy. If you want to disable these you are best off adding a plugin to your browser that will allow you to block analytics across all websites.
Technical people may be interested in googles documentation page which explains more. We anonymise visitor IP addresses so they are not written to disk on googles systems and can't be used to identify you.
| Name | What for | Content like | Expires |
| --- | --- | --- | --- |
| _ga | Used to distinguish users. | GA1.2.15036.6788. 15363508 | 2 years |
| _gid | Used to distinguish users. | GA1.2.156546788. 14463508 | 24 hours |
| _gat | Used to throttle request rate. | 1 | 2 days |