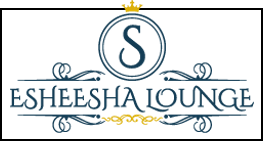 Suresh Vasnani is a successful businessman who runs a business supporting a mobile phone company with technical work on their SIM cards.
He has many other business ideas. However, he has not made any of them into a sustainable business. He applied for and obtained a matched funded grant of up to £2,000 using the Growth Voucher scheme from EnterpriseNation.
Although he is located in Brighton we supported him in helping him understand his strengths and avoid his weaknesses and the things he should look for when building his team. We then assisted with the construction of the business plan providing access to sources of information on the market and analysis of information, helping with focus on market sectors, looking at intellectual property and business risks, acting as a sounding board and financials based on sales projections.
Finally, we ensured there is a comprehensive costed action plan for the first 3 months of the business. Using this he can measure real progress and refocus the launch with the information obtained as the business starts.
We will support him in the early part of the launch by reviewing after one month.
eSheeshaLounge.com is an entry into the electronic cigarette market.
This market delivers nicotine but takes away the dangers associated with smoking. It is an interesting emerging market without real brands or dominant players.
The launch took place on 1st August 2014.
For more information or enquiries, please contact Norman on enquiry@w-l-p.co.uk